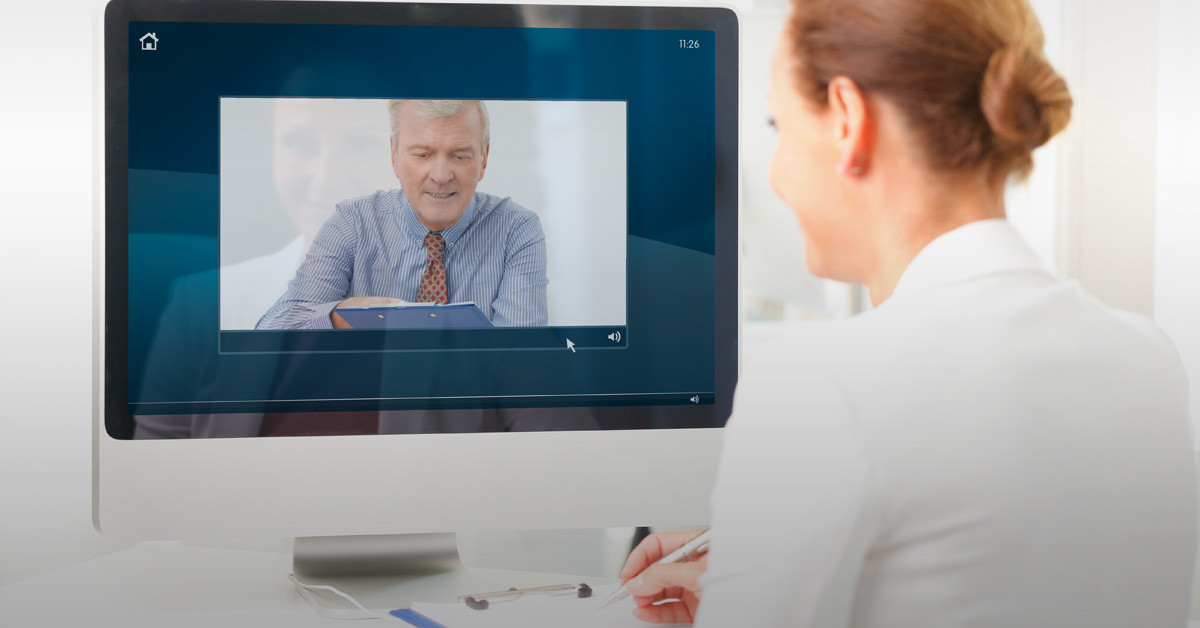 Apr 08

Top Leaders: Revolutionize Virtual Meetings for Inspired Productivity

Many companies I work with are scrambling to figure out how to have effective and productive virtual meetings. They see it as a "plan B" contingency and temporary fix. But I view the implementation of new virtual meeting options differently, which is why I was an early adopter of the technology in my own businesses, long before the pandemic. Moving forward, I anticipate that many organizations will realize that virtual platforms are a time, labor, and cost-saving solution that can revolutionize the workplace. Top leaders should view virtual meeting technologies as not just a stopgap remedy but with a vision for the future. Become a master of this technology and you'll raise your profile as both a thought leader and a more effective, innovative executive. Here are 7 essential tips to help you get ahead of the curve with virtual meetings.
1) Use Intelligent Planning
To prepare everyone for a discussion or session, consider distributing an agenda ahead of time with key talking points. You can designate certain people to ask or answer questions, and give them time to prepare. Before you go live, make sure you test all the equipment and features you intend to use. Is your source of lighting behind you? That may cause a wash-out and glare, so that you become invisible to your audience. That's just one vivid example of how good, proactive planning can mean the difference between potential chaos and frustration and a seamlessly smooth and productive meeting.
2) Promote Interaction and Engagement
Planning can promote more interaction and participation, as can setting up virtual meetings so that everyone has a chance to speak. But as the leader, it's your responsibility to ensure everyone stays focused and on-point, and that includes you. Use concise, clear, precise language. Most people have an attention span of about 20 minutes, and they start to experience session fatigue at the 90-minute mark. So tailor meetings to 60 to 90 minutes max, and incorporate 10-minute breaks every 20 or 30 minutes. Participants can get up and stretch; attend to urgent business at home such as children who need answers; and stay alert, interested, and engaged.
Top leaders should view virtual meeting technologies not just as a stopgap solution but with a vision for the future.
Click To Tweet
3) Leverage Multiple Modalities
You can mix it up, too. Do a live stream that goes out to all employees, or more impromptu smaller sessions to respond to questions or challenges that are top of mind for team members. Leaders can podcast, use facetime, or take advantage of split-screen technology to make virtual meetings more effective.  Don't forget that you can also use virtual whiteboards, break-out meetings, and digital archiving for future reference or use. Set up a virtual power lunch, virtually celebrate an employee's birthday, or host a virtual meet and greet or after-work mingling event. Those are the kinds of advantages that this technology offers that will make it a game-changer for years to come.
4) Provide Helpful News Recaps
People are experiencing news fatigue and are overwhelmed. So don't just rely on virtual tech to lead your teams for business. Also use it to be their trusted information source and a supportive, resourceful community leader. You can curate essential news from the CDC (with helpful links), local news outlets, and departments and teams throughout your organization. Then everyone is reassured that they can log on at a specific time each day and receive accurate, important, relevant news recaps.
5) Facilitate Sharing and Caring
Similarly, you can leverage organizational virtual meetings to provide employees with a way to share with others and offer care to those in need. That can involve everything from sharing recipes to creating a virtual community bulletin board about how to access resources, support local charities, keeps kids entertained and educated, or follow healthy best practices and stay in touch with loved ones. Be creative, involve others, and let technology multitask as you lead your team members through a difficult time and keep them inspired, connected, and uplifted.
Sarah's Acceleration Tips
Ask yourself these 3 key questions:
What resources─including hardware, software, and training─do I need in order to provide my teams with the tools to be more productive when utilizing virtual meeting technology?
How can I become a more efficient, effective, and inspirational communicator when using this new medium?
In what ways can I leverage virtual technology to create new tools to recruit, hire, train, and streamline?
How can I use it to strengthen relationships with stakeholders, vendors, partners, and industry and community leaders?
These tools can not only help you survive in times of crisis, but thrive when the crisis passes. If you want more help or insight about using virtual technologies, please let me know. I've been incorporating them successfully into my own business for years, and my clients and partners love it!
Right now Sarah is working with top leaders in organizations as a consultant and executive coach, showing them how to virtually lead their teams. Many recognize that this is going to become the new way of doing business, and they are taking advantage of Sarah's expertise to get ahead of the curve. She can do the same for you and your leadership team. If you want to have extraordinary executive presence leading video conferencing that is engaging, inspiring, and generates impressive results, contact Sarah at 800-267-3245 or [email protected]
About the Author
Latest Posts
Sarah Hathorn, CEO of Hathorn Consulting Group, is the go-to-expert in working with leaders and companies to create successful corporate DNA. As an executive coach, consultant and speaker she collaborates globally with clients and brands such as Deloitte, McKesson, Kimberly-Clark, Sherwin-Williams, Home Depot and other leading organizations.
Subscribe today to get my newsletter, Corporate DNA™ for leadership articles on how to maximize your talent pipeline, develop & enhance leadership capabilities, inspire and influence to communicate top results and much more.