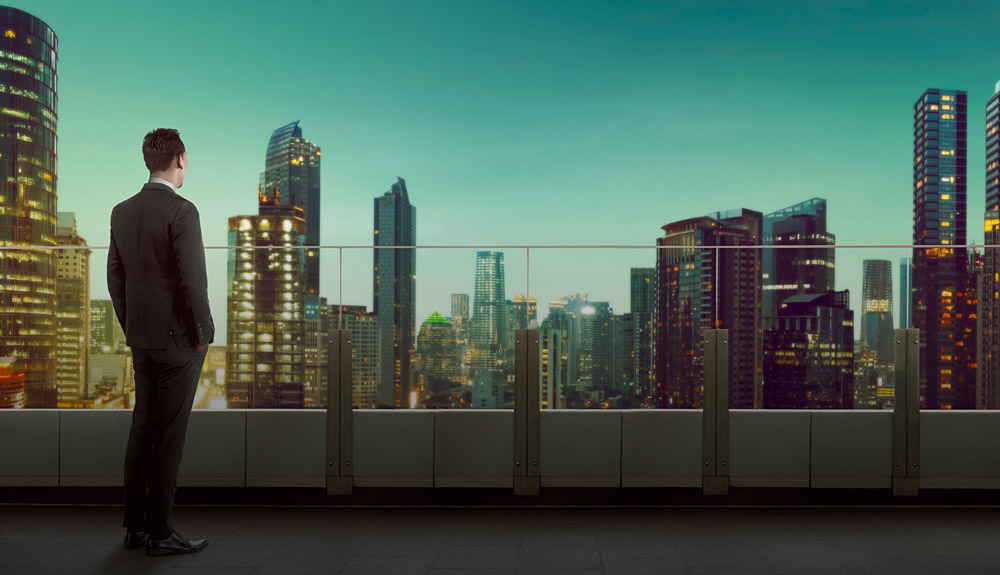 Mar 21

Was Your Last Leadership Promotion Actually Your Final Career Opportunity

The higher you rise in the ranks, the faster life comes at you…and the quicker it can pass you by. I have seen lots of leaders who awaited their big promotion for years. Then they got it, sure they were in the fast lane to bigger and better responsibilities. But before they had even taken the reins the whole game changed. You can be the rising star today, and by tomorrow you are obsolete…unprepared for the future and forced to sit on the bench while others overtake you. The data supports this conclusion. An article in Fortune Magazine cited research from the Center of Creative Leadership showing that  40% of senior-level executive hires and promotions will fail to achieve their objectives within the first 18 months. That's a hard setback to overcome, and it can mean that the most recent promotion you received will be the last one ever offered to you.

If you've been recently promoted, you are in a danger zone. So here are 4 tips to ensure you are ready to hit the ground running and perform at a high level…rather than playing catch-up and falling behind your competition.
1) Build Collaborative DNA Across the Grid.
Leadership at the higher levels is about strengthening the strands of DNA that permeate a company's culture. That means that when you are promoted into a top-tier position you need to spend time and energy building collaborative relationships. During the first 90 days get to know your team in depth. This is extremely important.
It doesn't matter if you are an external hire or an internal promotion. They need to understand your vision, your priorities, and how you can support and inspire them. You also need shared DNA with customers, industry experts, members of the media, and decision makers on the board of directors. Refine your soft skills to facilitate this relationship creation and nurturing – to support your leadership mission.
2) Critically Assess Your New Team Members
In working with my clients as a leadership DNA consultant, we use the Predictable Promotion Assessment Tool ™ to identify who are the All-Stars capable of quickly moving to the next level (or several levels above). Those who need DNA development should also be identified and placed into appropriate development opportunities to prepare them to move up in the near future. Then we pinpoint individuals who are incapable of moving up but are, nevertheless, extremely valuable.
You need to challenge them in their current roles to ensure they are engaged and have high morale and top performance. I also help identify skills, behaviors, mindset issues, and other substandard traits in team members who may need to be replaced. The last filter we apply is to isolate the strands of DNA that are desired to replace substandard performers. That way you can replace someone leaving with a higher-caliber person to add greater strength to your team.
3) Influence Others for Small, Rapid Wins
Leaders who are promoted often anticipate a honeymoon period to assess their new team's ability and what higher-ups expect in terms of innovation and business goals. But that is a myth. As soon as your promotion is announced you are expected to produce results. It's critical that you have conversations very quickly to interface within the organization, cross-collaborate across teams and departments, and foster influential relationships with key influencers.
The clock is ticking, but the higher you rise within the organization, the higher your standards need to be. You've got to raise the bar for yourself and your team, and record some wins to prove your worth across the organization. I find that small wins are a great goal during that critical phase. Then you can share them and tout your successes to build momentum and support for your ideas.
4) Strategic Organizational Effectiveness
The moment you take the leadership reins you have to consider what's the new strategy you want to achieve. You have to think with a larger, more expanded view now that you are running a bigger team or broad organization. Strategy alone won't get you moving in the right direction. You and your team have to develop, implement, and act in specific and measurable ways to weave the various strands of DNA together and get things done.
You have to be strategic but also isolate the weakened strands of DNA in the company and address those with a solution-oriented focus. How can you achieve higher standards of performance and not just get bogged-down fixing old problems without solving them at the root?  Be ready to go into this new role crystal clear about your signature leadership vision. What can you do better than your predecessor did? What is it going to take to achieve those new performance metrics? How do you keep your team collaborative, motivated, and innovative? Who are the key influencers to reach to gain buy-in? Ask these questions and follow through and you'll ensure that this recent promotion will definitely not be your last!
Bonus Tip: Find a Collaborative Partner You Trust
When you ascend to the top, you need a success partner to help illuminate your blind spots and someone with whom to confide…as you prepare your strategies and refine your vision for drafting and implementing your ideas.
My newly-promoted clients often feel isolated and alone. Former peers are now subordinates, and superiors are now peers. You need a whole new portfolio of interpersonal skills to manage your new role…and that's where a corporate DNA partner like myself can be an invaluable asset and trusted collaborator.
About the Author
Latest Posts
Sarah Hathorn, CEO of Hathorn Consulting Group, is the go-to-expert in working with leaders and companies to create successful corporate DNA. As an executive coach, consultant and speaker she collaborates globally with clients and brands such as Deloitte, McKesson, Kimberly-Clark, Sherwin-Williams, Home Depot and other leading organizations.
Subscribe today to get my newsletter, Corporate DNA™ for leadership articles on how to maximize your talent pipeline, develop & enhance leadership capabilities, inspire and influence to communicate top results and much more.