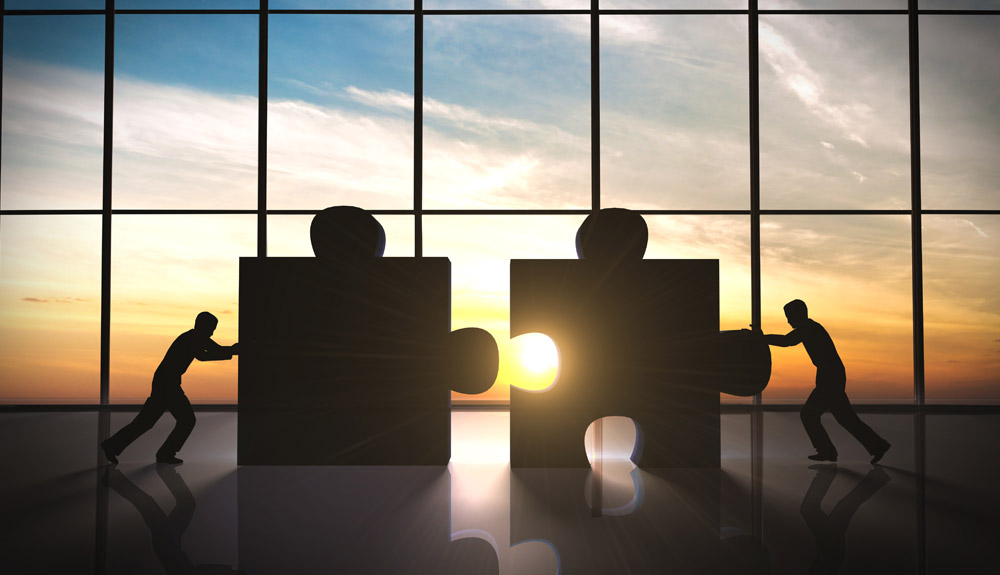 Jan 24

Mergers & Acquisitions are Your Opportunity to Thrive

During all of those rather chaotic mergers and acquisitions, I was busy managing large teams of executives and other employees. Every time we completed one merger and blending of stores, it seemed that another merger process was starting up on the horizon. Experiencing that kind of repeated challenge while still achieving outstanding top and bottom-line results gave me some extraordinary lessons in leadership. Difficult times can be disruptive –to your company, your team, and to your personal life. But you can also leverage these challenges into once-in-a-lifetime opportunities. You can accelerate your career and distinguish your leadership, while making your organization more sustainably successful at the core level of corporate DNA. Let me share three things I learned. These tips can enable you to excel and gain greater responsibility when you come out at the other end of your company's reorganization.
1) Utilize Innovative Thought/Strategic Vision
Today I hear lots of companies throwing around the term "innovation." But they don't actually teach teams and leaders how to engage in innovative thinking. The quality of a company's DNA is directly correlated with the mindset of its leadership. Every organization needs to intentionally cultivate and train solution-oriented thought leaders. Innovation isn't about fixing problems; it's about replacing the status quo with new, better alternatives and ways of doing things. That requires a creative, imaginative mindset. You need leaders who know how to weigh risk versus reward and boldly and decisively take intelligently-calculated strategic risks.
2) Adopt an "Anything's Possible" Attitude
When corporate leadership maintains a limited attitude, you are going to get limited outcomes. That is especially true during mergers and acquisitions when you have to make your budget stretch farther and you have limited resources and personnel. Delegate more responsibility to high potentials and let them prove themselves. Reorganize teams more synergistically so they are more productive. Reward employees who intelligently improvise to do more with less. Banish the concept of "this will never work," and encourage a creative solution-oriented approach to everything. You'll discover streamlined, effective ways to lead – and will be recognized as a leader who deserves more responsibility and influence in your organization.
3) Act as the Change Agent in Charge
Leaders need to know when to take charge and inspire others as agents of positive change. There is no better time to prove your value than when your company is faced with tumultuous challenges and changes. Rise to the occasion as a role model, because everyone will be looking for someone to follow. Volunteer on the transition team. Stop fearing the unknown and start pushing past your comfort zone. Set an example that reassures others and gives them much-needed support. Go ahead and blaze a trail through the jungle of chaos that the transition may represent. Mentor newcomers. Listen, learn, and take the lead. Teach colleagues to improve their skill sets. Develop those around you into more productive leaders. You will emerge as a much-improved leader, and will be recognized and compensated accordingly.
Don't suffer through it or risk failure by trying to go it alone. Companies that engage experienced consultants to help thrive during major changes get a tremendous return on that investment, and enjoy smoother, more stable transitions with long-term sustainability.
About the Author
Latest Posts
Sarah Hathorn, CEO of Hathorn Consulting Group, is the go-to-expert in working with leaders and companies to create successful corporate DNA. As an executive coach, consultant and speaker she collaborates globally with clients and brands such as Deloitte, McKesson, Kimberly-Clark, Sherwin-Williams, Home Depot and other leading organizations.
Subscribe today to get my newsletter, Corporate DNA™ for leadership articles on how to maximize your talent pipeline, develop & enhance leadership capabilities, inspire and influence to communicate top results and much more.