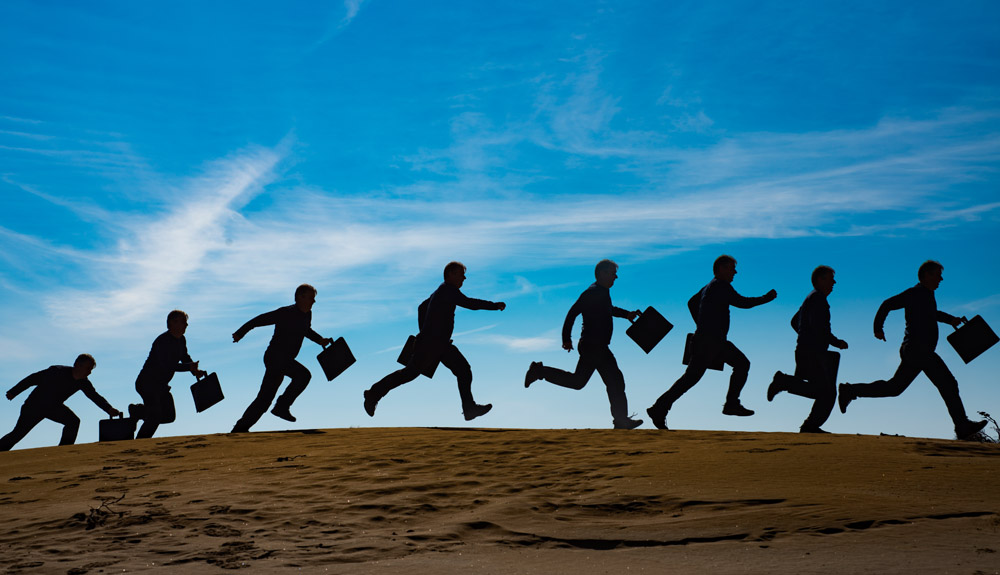 Jan 19

3 Secrets to Gaining Career Velocity

I'm lucky to work inside many Fortune 500 organizations, speaking, coaching their top talent leaders, and helping them align the valuable strands of their corporate DNA. I get to go behind the scenes – behind the Wizard of Oz curtain if you will. I hear directly from those who command the C-Suite…about the specific traits they want their leaders to exude. They tell me exactly what it takes to quickly earn promotions to positions they desperately want to fill. Then I can, in turn, share with you just what to do to gain traction and momentum in your own career. In this article I am excited to reveal "3 Secrets to Gaining Career Velocity" – so you can apply them for your greater success, starting today.
1. Deepen and Broaden Your Leadership Brand
You will not be considered ready to advance to the next level unless and until the value of your brand far exceeds the compensation you will earn. Why? It's simple. Companies want to get a powerful return on their leadership investments. Yes, you can dramatically boost your income and career. But you must pair your advanced skills and unique expertise with a uniquely valuable leadership brand narrative. How does your backstory align with the corporate DNA? What one-of-a-kind background experiences of yours could bring greater value to the organization? Draw those out and showcase them to enrich your career.
2. Create Dynamic Partnerships and Internal Coalitions
 Develop leadership vision that goes beyond your immediate scope of responsibility. To be a valuable contributor at the highest levels you need across-the-organization partnership support. Cultivate allies among influential senior executives, peers, and teams of employees within and outside of your department or area of expertise. Expand your sphere of influence and you automatically expand your career potential – and gain crucially important buy-in for your ideas. Nobody gets to the top of senior management alone. They strategically enlist help from DNA strands woven throughout the entire organization to make that rarified ascent.
3. Master High-Level, Influential Communication Skills
Communication is everything and you have to diligently practice the refined art of communication if you expect to succeed in powerful positions. To be a dynamic leader you have to have fresh, bold, inspiring, engaging communication skills. The powerful language you use, the style and tone, and how you frame your words are all extremely critical. They will make you or break you because how you speak is how people perceive you. You may be the smartest, most experienced person in the room. But until you convince and persuade your audience to follow your leadership you'll never realize your full potential. Work at it. Strengthen it. Polish it. Trust me, your leadership career depends upon it!
About the Author
Latest Posts
Sarah Hathorn, CEO of Hathorn Consulting Group, is the go-to-expert in working with leaders and companies to create successful corporate DNA. As an executive coach, consultant and speaker she collaborates globally with clients and brands such as Deloitte, McKesson, Kimberly-Clark, Sherwin-Williams, Home Depot and other leading organizations.
Subscribe today to get my newsletter, Corporate DNA™ for leadership articles on how to maximize your talent pipeline, develop & enhance leadership capabilities, inspire and influence to communicate top results and much more.