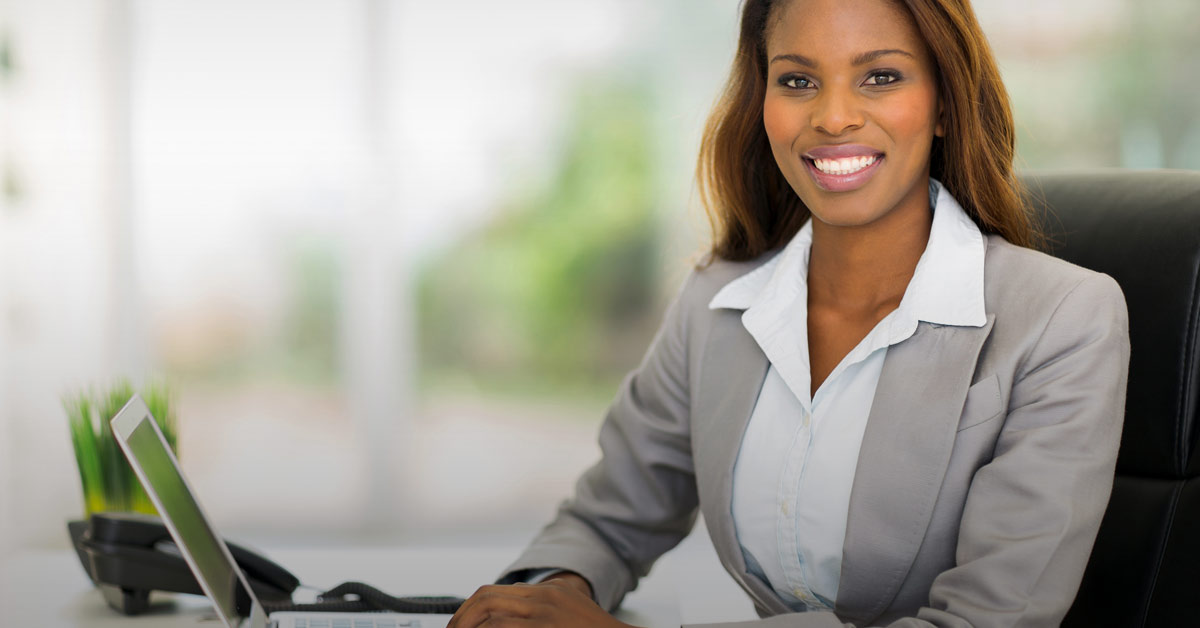 Jul 14

Women Rising to the Corner Office – Five Strategies to Get There Faster

Organizations need women in leadership positions now more than ever before. The global shifts we've seen over the last two years mean that status quo leadership is no longer acceptable. Women need to be a driving force in an organization's commitment to a more diverse, equitable, and inclusive working environment.

Sadly, many talented women are headed for the door instead of the corner office.

There are a variety of reasons for this, but according to a Deloitte Survey in 2022, the most cited reason why women leave is… a lack of opportunity to advance. Is your organization losing top women talent at an exponential rate? Are you a woman working in an organization that lacks opportunities and now you're considering your next move?

What can be done? This topic has been front and center for me as I've prepared my keynote presentation for the upcoming Chamber of Commerce Moxie Awards, which recognizes women who are making it happen. It reminded me that if you want that corner office you have to make it happen. Thankfully, you're not alone. You can learn from women who have already discovered strategies that get them to the top.

I have specific promotional strategies for women that I've seen work time and time again. They've been battle-tested, not only by me when I was elevating my career as a senior executive in a Fortune 100 company, but in the coaching and advisory work I do now with my corporate clients. I've been in the trenches with women of all different backgrounds in both large and small companies and seen these strategies consistently get them to the corner office faster than they ever thought possible. If you're part of an organization determined to keep your top talent, you're going to want to learn how to give women more opportunities to grow as leaders.

5 Predictable Promotional Strategies for Women Leaders
1) Unearth Your Valuable Leadership DNA
What's the overall value you bring to your organization's ecosystem? If you want to rise to the top, the first step is to clearly identify your unique backstory, skills and talents you bring to 1). the organization, 2). your team, 3). and your peers. I call this Leadership DNA because it's unique to you. Why do people call on you? What do you bring to the table that no one else does?
I'm always surprised when working with clients that they often take for granted or minimize how their backstory, experiences, and activities to date make them more than ready to move up to the executive leadership team. The other strategies I'm sharing don't work if you skip this one. Take time to own who you are and what you bring to the organization. This will help you articulate your value, which leads us to our next strategy.
2) Position Yourself for Higher Visibility
Now you are clear about your unique leadership DNA, it's time to take action. You have to increase your visibility and engagement with the right people. This is the part most women don't like to do because they think if they work hard their work will be noticed and opportunities will come to them. Sorry to tell you but that's an old myth!
To position yourself you need to build a strategic network of influencers. Who are the ones who carry a large amount of influence in your organization that still have no idea who you are? You can't get promoted working hard while being the best-kept secret. It's not important who you know, but who knows you.
Each relationship you build with a decision-maker is valuable but they're all different. This is where your awareness of your various Leadership DNA value propositions is key, it enables you to authentically weave in your awesomeness. Seize opportunities to get to know them by seeking their input on a special project you are working on, or invite them to lunch so you can begin to talk about who you are and what you do.
3) Seek Feedback and External Coaching
Ask your direct supervisor or boss what you need to do or learn in order to move into a higher-level position and be successful there. Being successful is key because most leaders don't survive 18 months after a promotion. Getting there can be the quick route but sustaining that promotion is way more important. Do you need to make a lateral move giving you greater depth and breadth, or learn a new skill, manage more direct reports, or be present in more higher-level strategic meetings? Dive in and ask for honest feedback.
Also, realize that no one ever makes it to the top of the summit alone. Ask your organization if they will invest in your development with an external executive coach or choose to invest in your own professional development. While taking professional development courses or reading a book is good, having a coach with you in real-time while you are practicing new behaviors and stepping out of your comfort zone is priceless. Investing in yourself is better than any blue-chip investment you can make today.
4) Daily Workout at the Mental Gym
Confidence tends to be the biggest derailer I see in women who have the capability and the desire to move ahead but don't. That's because you have to work on your mental mindset every single day, strengthening that mind muscle. You need to see yourself being at the next level and never change that mental picture. Practice seeing yourself in that position and how you will act, speak and behave. This way you are setting yourself up for success.
Confidence is the fuel you need to put these promotional strategies to work. I've watched promotions happen rapidly when women commit to working daily on their confidence. It shows – everyone around them sees them stepping up their game.
5) Ask for a Promotion
Do not simply rely on doing "all the right things" to move to the top. All of the strategies I've shared so far simply set the stage for you to promote yourself! That's right, you need to make it happen by making your achievements known, seeking credit when earned, and asking for the promotion you know you deserve.
Easier said than done, right? Research shows that women, even ones already with senior leadership experience, struggle with self-promotional behavior. I think that's why recently I've had to focus my coaching with women leaders on letting their boss know they want career advancement and then asking for a promotion. It's tough, but it's the only way women are going to begin to even the playing field with our male counterparts. With the confidence you've been daily strengthening in your new daily workouts, you can ask!
The satisfaction of being recognized and compensated for your hard work is priceless. And now you see that it's possible with the right strategies. I've had the honor to be on the journey with many women as they catapult to the top. Does it take hard work and determination? Yes. Do you have to make some sacrifices along the way? Yes, but everything in life worth achieving is worth fighting for.
Sarah's 3 Accelerator Questions
Have you communicated with your boss about your desire to advance your career?
Which of the five strategies do you need to focus on next to start working towards your goal of a corner office?
In what areas could you benefit from the assistance of a coach?
About the Author
Latest Posts
Sarah Hathorn, CEO of Hathorn Consulting Group, is the go-to-expert in working with leaders and companies to create successful corporate DNA. As an executive coach, consultant and speaker she collaborates globally with clients and brands such as Deloitte, McKesson, Kimberly-Clark, Sherwin-Williams, Home Depot and other leading organizations.
Subscribe today to get my newsletter, Corporate DNA™ for leadership articles on how to maximize your talent pipeline, develop & enhance leadership capabilities, inspire and influence to communicate top results and much more.